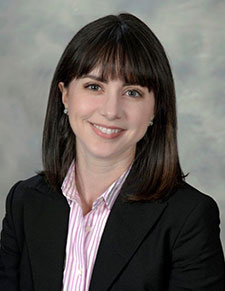 Brandi Ettehadieh, Ph.D
Education, Outreach, and Diversity Manager
Phone: 304.558.4128 x5
Email: brandi.ettehadieh@wvresearch.org

Brandi is responsible for education, outreach, and diversity programs associated with grants for the Division of Science and Research. She also oversees The Neurite, a magazine that introduces West Virginia's youth to STEM fields and careers. Brandi joined the West Virginia Higher Education Policy Commission in November 2017.
Brandi's background is in teaching higher education courses in English and Composition, Communications, and Cultural Studies. In 2014, she merged her passion for instruction and broad-based education as she transitioned into her role as grants manager for the Clay Center for the Arts and Sciences of WV. While there, she helped bring interactive and instructional educational experiences to West Virginia's students and families through STEM and arts programs, exhibits, and outreach opportunities.
A native of eastern Kentucky, Brandi lived 13 years in a combination of places—including Lexington, Kentucky, Lansing, Michigan, and, most recently, Nashville, Tennessee—before making her way back to Appalachia. She holds bachelor's and master's degrees in English from Eastern Kentucky University and a doctorate in English (with emphasis areas in nineteenth-century American literature and folklore) from Middle Tennessee State University.