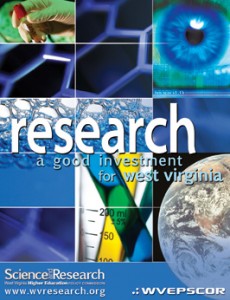 Charleston, W.Va. – The West Virginia Higher Education Policy Commission's Division of Science and Research has announced new awards of more than $150,000 in competitive state-funded scientific research grants to faculty members at five colleges and universities statewide for 2012.
The awards were offered through the Instrumentation Grant Program, which provides funds to faculty at West Virginia's undergraduate institutions for the purchase of advanced laboratory equipment and the Innovation Grant Program, which targets larger innovations.
"These awards are about today's students and tomorrow's workforce," said Dr. Paul L. Hill, vice chancellor for Science and Research. "While these grants will allow faculty members to conduct further research in West Virginia, the state-of-the art instruments and equipment supplied by the funds will help train students for the technology jobs of the future."
The awards were:
2012 Innovation Grants
$30,294 to Kourosh Sedghisigarchi, WVU Institute of Technology for his project, "SMART GRID Education Package (Course and Laboratory) Development at WVU Institute of Technology."
$40,000 to Edward Wovcho for his project, "Enhancing the Chemistry Program at West Virginia Wesleyan College with Gas Chromatography – Mass Spectrometry."
2012 Instrumentation Awards
$15,911 to Kim Bjorgo-Thorne of West Virginia Wesleyan College for "Student Achievement through Scientific Data Collection via Integration of Remote Data Collection Technology across the Curriculum."
$20,000 to Timothy Corrigan of Concord University for "Atomic Force Microscope for Undergraduate Teaching and Research."
$18,234 to Dan DiLella of Shepherd University for "Upgrade of HPLC and Electrochemical Capabilities."
$8,658 to Gary Morris of Glenville State College for "Improving Undergraduate Biochemistry Education with a NanoDrop Spectrophotometer."
$19,755 to Carol Plautz of Shepherd University for "Request for a Multimode Microplate Reader."
The programs are funded by the West Virginia Research Challenge Fund, which lays the foundation for many of West Virginia's competitive grant programs.