Dr. Joe Allen is professor of geology and chair of Concord University's Division of Natural Sciences.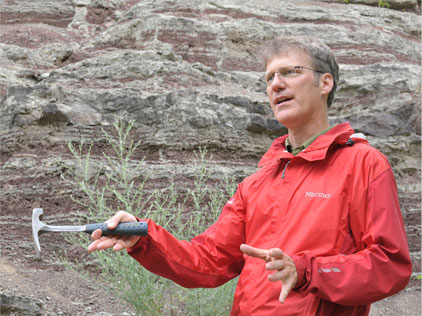 Dr. Allen focuses on getting undergraduate students involved in research. As the discoverer of an earthquake fault in Colorado, Dr. Allen strives to lead students to 'the edge of science,' the place where mankind's existing knowledge ends and the current answer to a question is "we don't know."
 
Read more about Dr. Allen and the geology program at Concord in the Summer 2012 edition of the Neuron (pdf).
 
Photo by John Sibold.
To read about other West Virginia researchers featured in past issues of the Neuron, visit the Neuron page of the Library.